Brand Development  
Brand Strategy, Creative Direction, Design 
Belcampo owned and operated a 15 room luxury eco-lodge located in the South East of Belize in Punta Gorda. A new brand was need that connected the name Belcampo with the unique qualities of the region and a flair of luxury.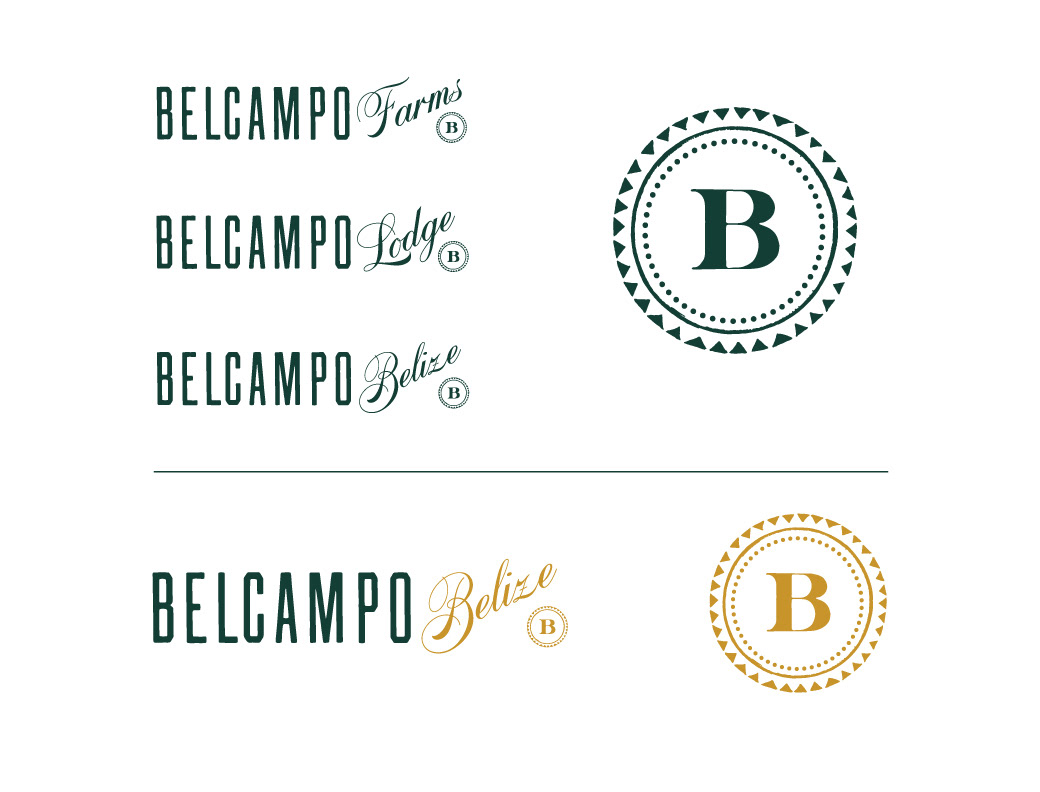 In-Room Photo Book Guide 
Brand Strategy, Creative Direction, Photo Art Direction 
The In-Room guide was created to inform guests of the amenities available as well as showcase the natural beauty of Belize coupled with the cultural richness of its people.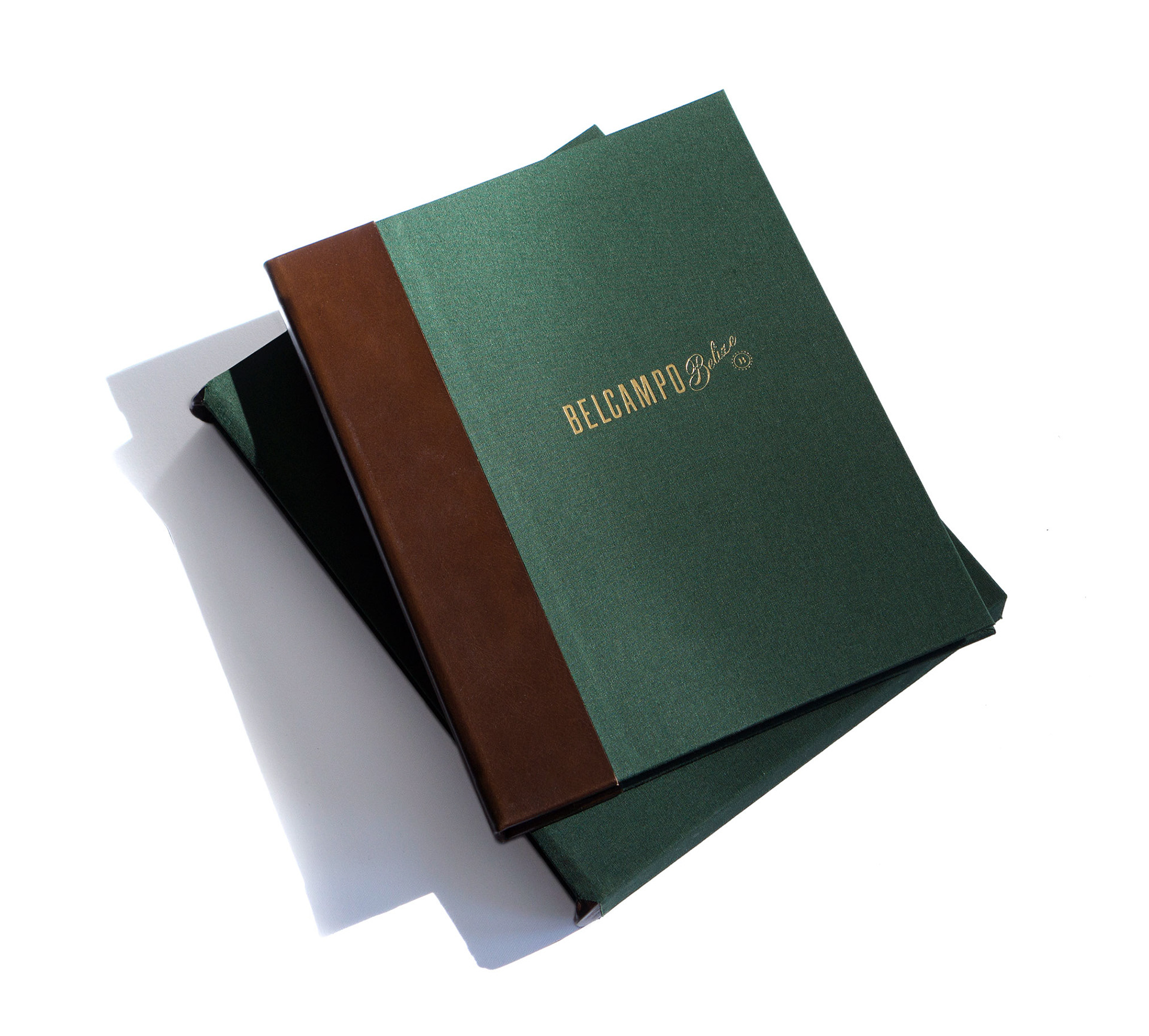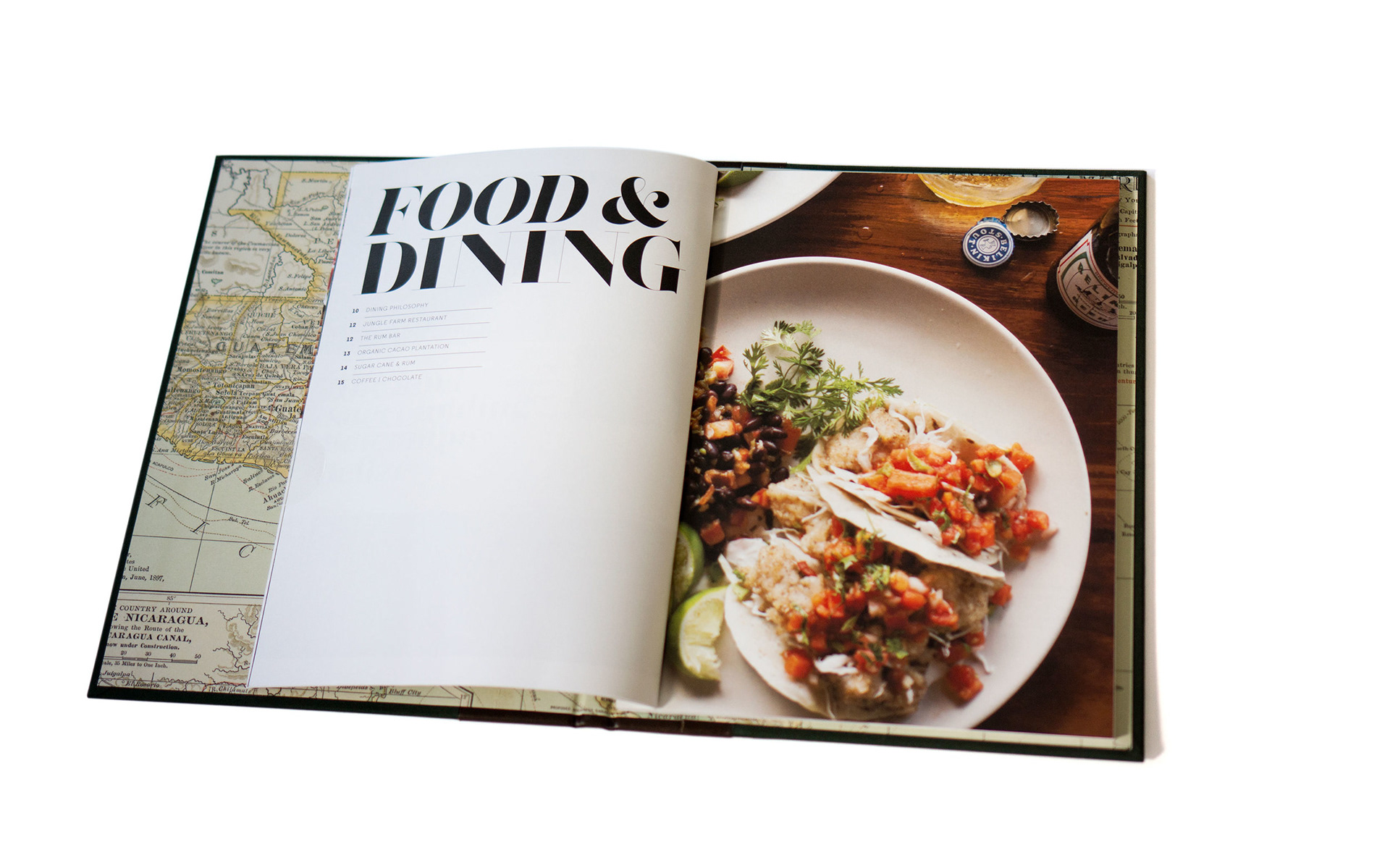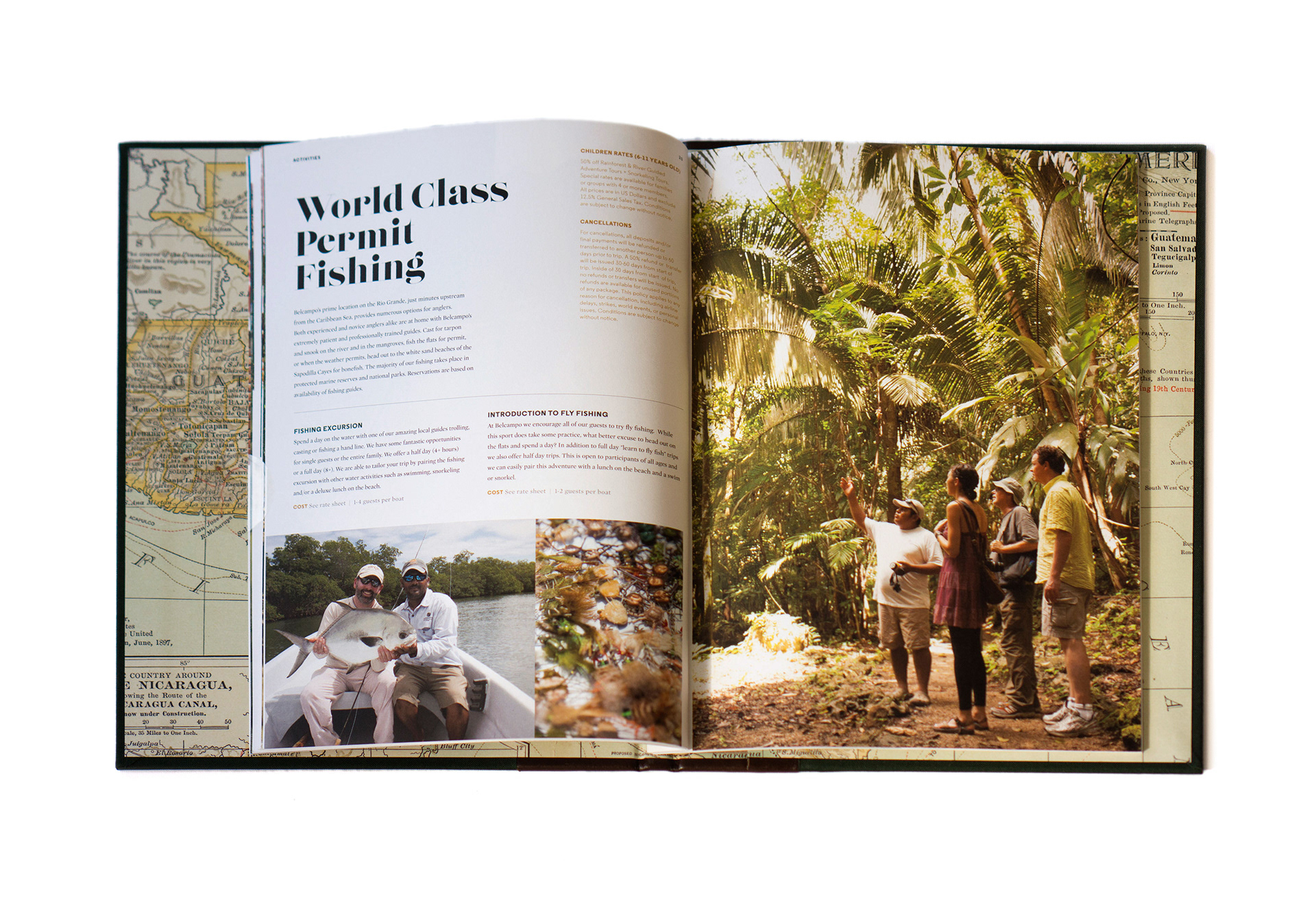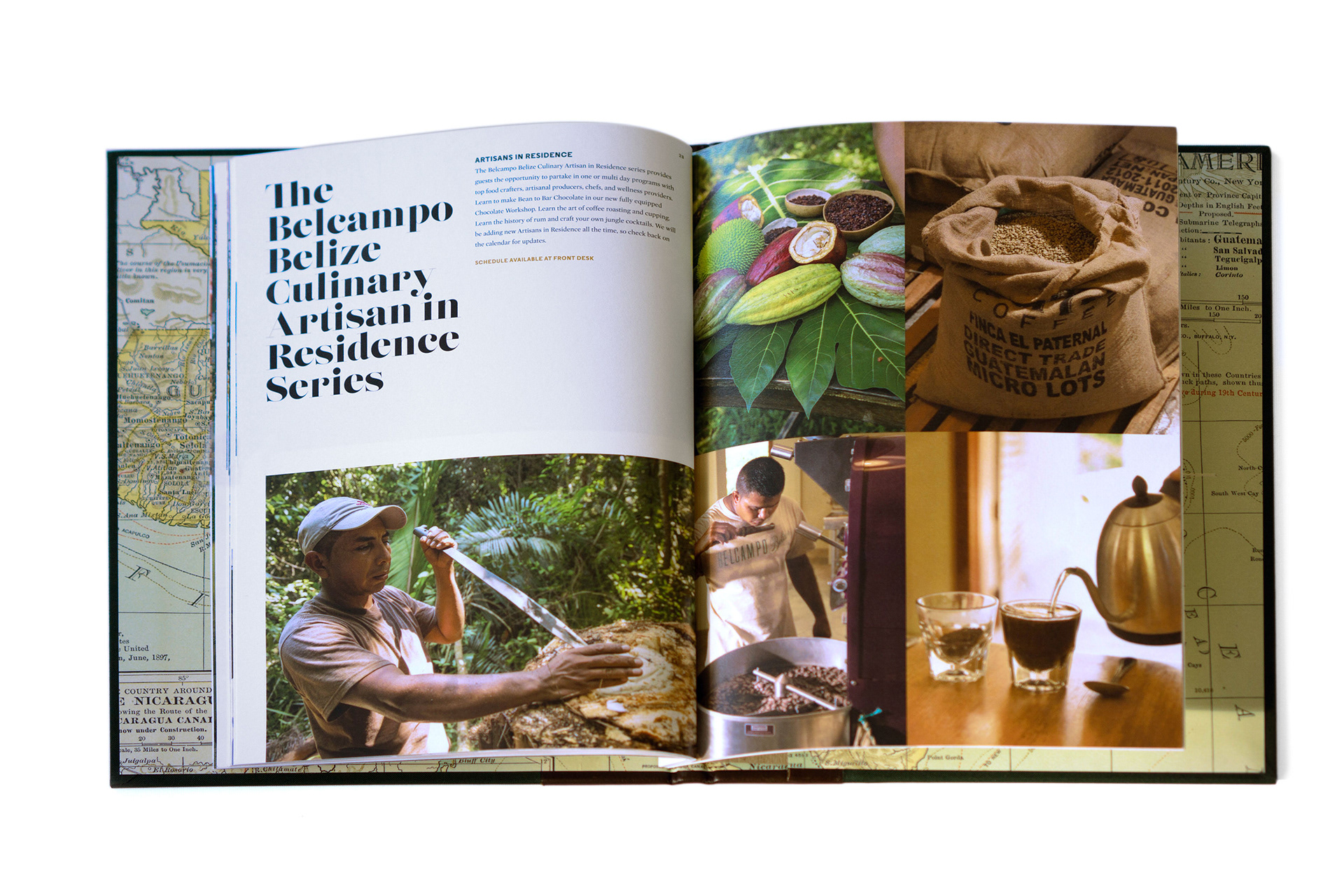 Farm-to-Table Class Triptychs  
Brand Strategy, Creative Direction, Illustration commission
The lodge also held farm-to-table classes in chocolate making, coffee cupping and spirits tasting. These triptychs were produced to highlight all of the unique foods that Belcampo Belize offered in this program.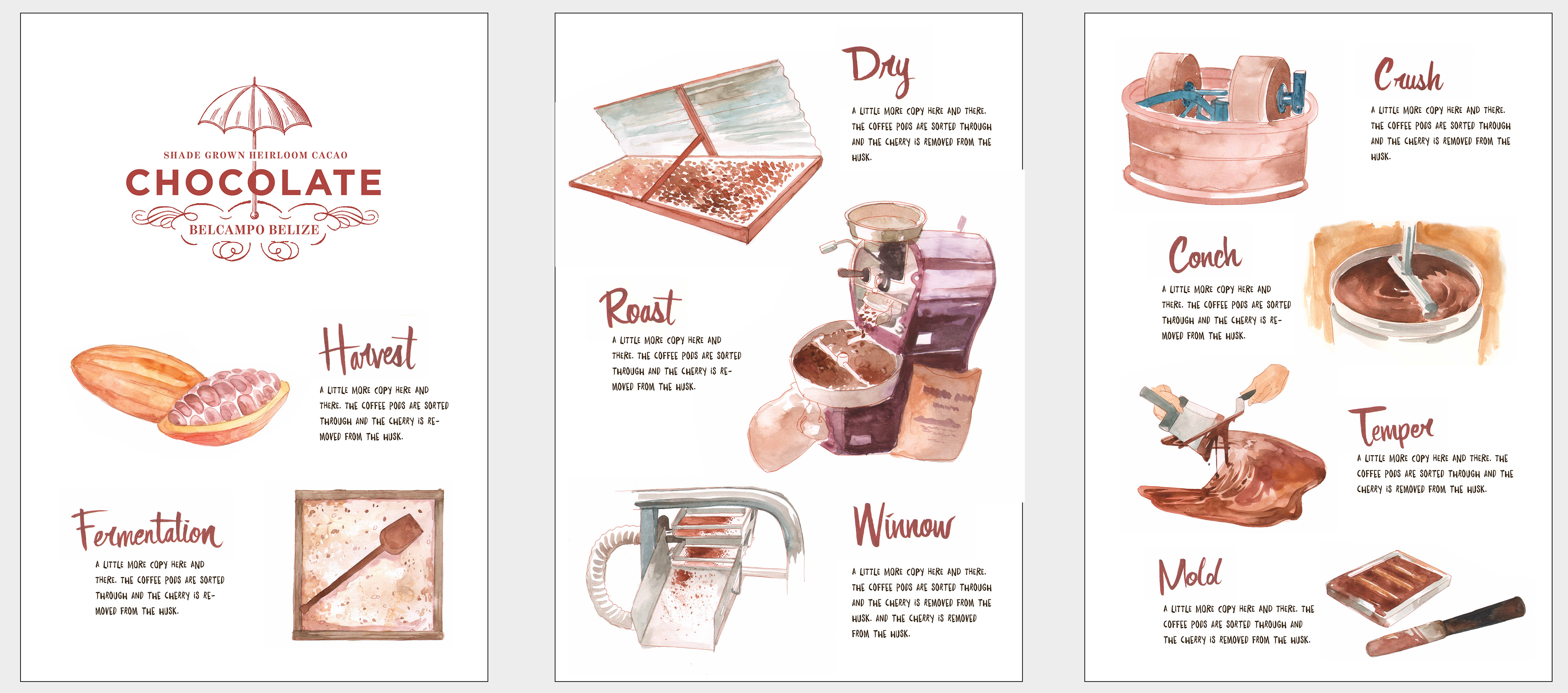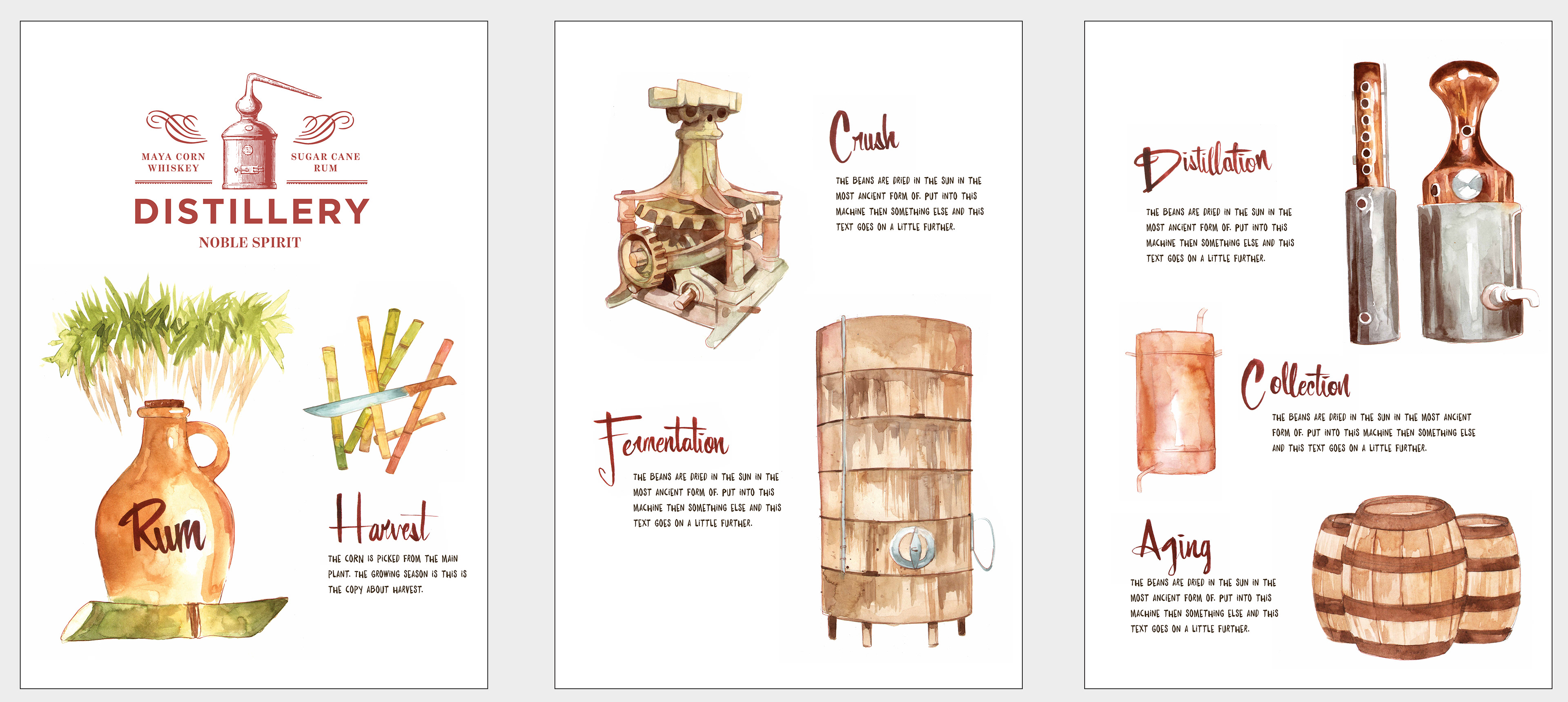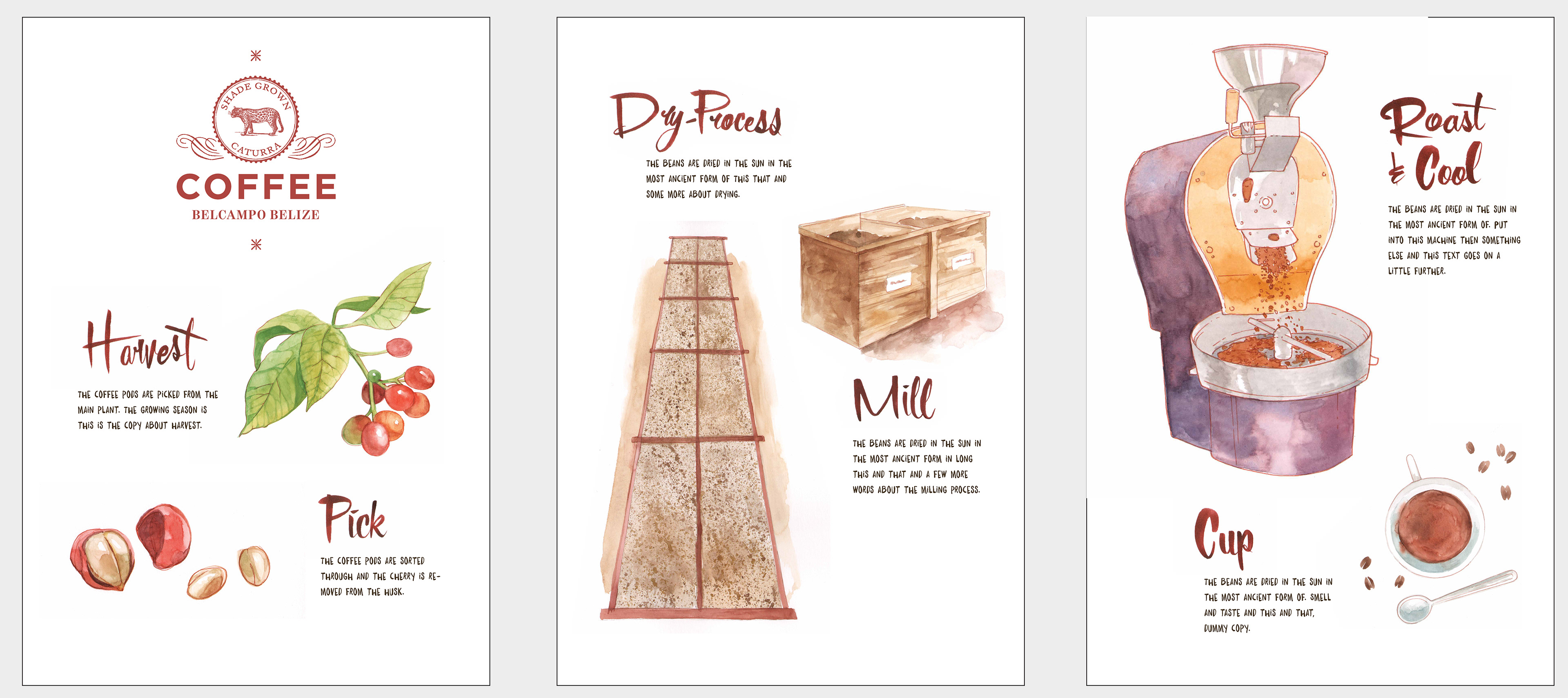 Lodge & Farm Signage  
Brand Strategy, Creative Direction, Fabrication commission
Brand extension highlighting unique materials to create a sense of luxury and hospitality.  
​​​​​